Rep. Baird: Local Graduate Gains Experience At Statehouse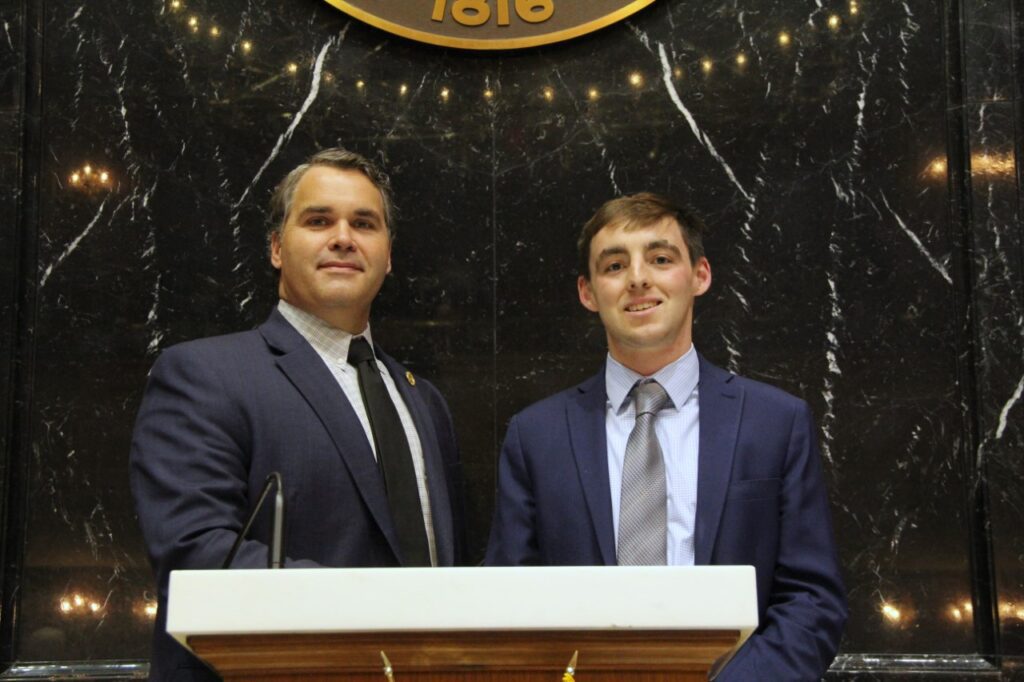 Southmont High School graduate Nick McManus is gaining experience as an intern with State Rep. Beau Baird (R-Greencastle) and his fellow members of the Indiana House of Representatives during the 2023 legislative session.
McManus, a Montgomery County resident, is the son of Robert and Kathy McManus. He is currently a senior at Ball State University and majoring in finance.
"Working with elected officials is pretty neat," McManus said. "I enjoy gaining a more thorough understanding of our government and the legislative process."
As a legislative intern, McManus corresponds with constituents through phone calls, letters and emails while also staffing committee hearings and floor proceedings.
"During his time at the Statehouse, Nick is learning skills essential to a successful career," Baird said. "Legislative interns help with many tasks throughout session, including helping members prepare for committees and assisting constituents."
Each year, the House of Representatives offers paid internship opportunities to college students, law-school students, graduate students and recent college graduates for the duration of each legislative session.
Visit IndianaHouseRepublicans.com/internship for more information about the House Republican internship program.