Salvation Army Director Shares Touching Story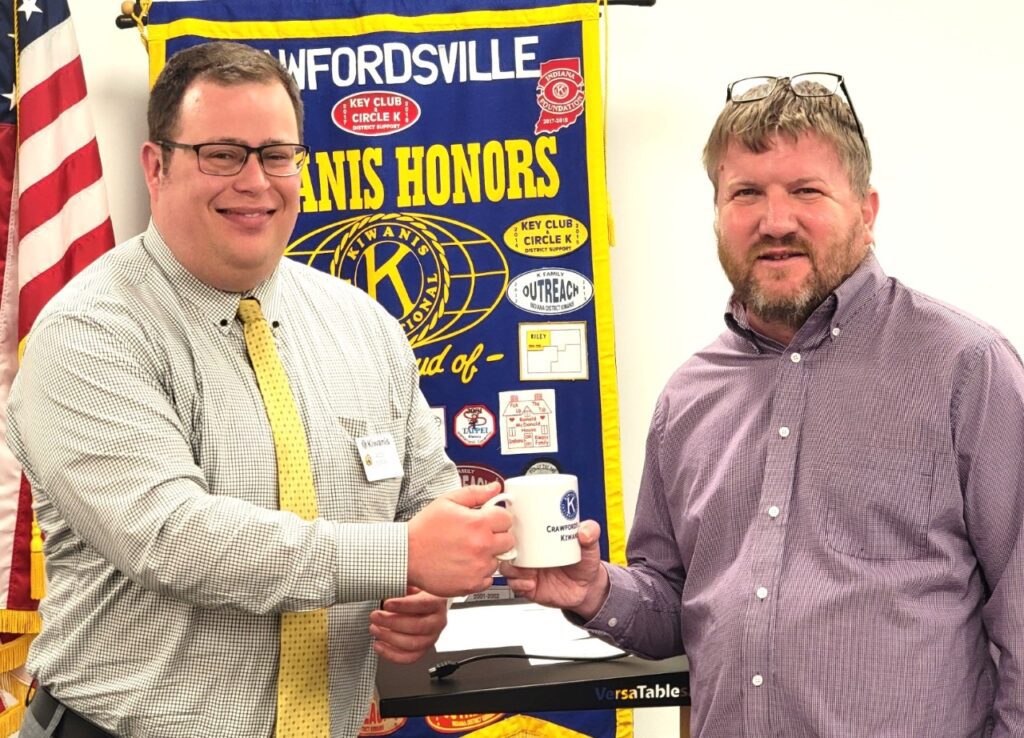 On April 27th, the Crawfordsville Kiwanis Club welcomed Clay Adams, Director of the Montgomery County Salvation Army, as their keynote speaker.
Adams spoke about a 19-year-old girl who was caring for her 11- and 9-year-old siblings. The young girl called Adams asking for help to pay their rent. She had most of it but needed $24 more. Adams met with the girl at the apartment complex offices only to find out the girl only owed $22 for her rent. The girl was working hard to provide for her and her siblings and had paid all but $24 this month. Adams was shocked that she had worked so hard to pay everything for her and her siblings and now only needed the small remainder to pay the rent. Adams asked her if she had any other bills to pay and the girl showed him her $89 utility bill that was due in two weeks. The girl told Adams that she would get paid next week and could then pay that bill. Adams paid that bill also for the young family.
Adams explained that this is the kind of help that is needed by many from the Montgomery County Salvation Army. So far in 2023 the Montgomery County Salvation Army has helped more than 100 people throughout Montgomery County and has provided more than $6,200 in funds to help these families.
Adams stated that their funding for services like these comes from their annual Red Kettle Drive that you may see at local businesses in November and December around Montgomery County.
"The Salvation Army's mission is to serve others, and we can't do that alone," Adams said. "We rely on the support of volunteers, donors, and community partners to make a difference in the lives of those we serve." Some of those volunteers are the bell ringers you may see during the holiday season. If you would like to be a volunteer for the Army during their season please contact Adams at New Hope Christian Church.
Adams' message of hope and community service resonated with the audience and left a lasting impression on all in attendance.
The Crawfordsville Kiwanis Club is a community service organization that aims to improve the lives of children and families in Montgomery County. For more information, visit their website at crawfordsvillekiwanis.club