2024 Buick Enclave Finds Presidential Luxury At Wright-Patterson Air Force Base
By Casey Williams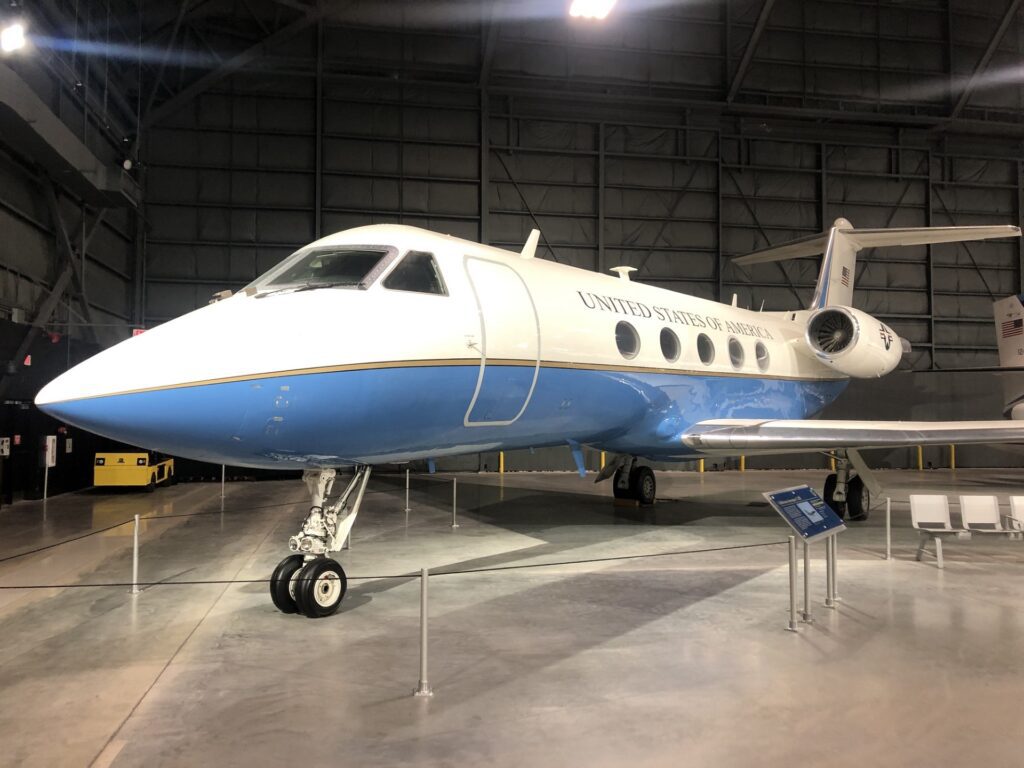 I'm the kind of guy who likes a luxury car, but doesn't feel the need to scream with a glitzy badge. Don't get me wrong, I enjoy vehicles like the Cadillac XT6 three-row crossover, but sometimes it's nice to arrive elegantly without throwing down. That's where the 2024 Buick Enclave Avenir comes in. Avenir is to Buick what Denali is to GMC: Legit American luxury with none of the drama.
So, where does one take such a conveyance to experience the height of American luxury travel? Wright Patterson Air Force Base in Dayton, Ohio for a start. Because, why? The museum houses "Air Force One" airplanes used by Presidents Roosevelt through both Bushes. There's also other cool stuff among hundreds of airplanes like a B2 stealth bomber, SR-71 Blackbird, and Memphis Belle. Fortunately, the base is only two hours away.
The Enclave shares its architecture and technology with the Cadillac XT6, but trades ostentation for understated comfort. Sure, the softer leather is diamond-stitched, wood looks carved from real timber, and the leather-wrapped steering wheel is heated. Front seats are heated, ventilated, and massage too. Rear captain's chairs are heated and everybody stays comfortable with tri-zone automatic climate control under a dual-pane sunroof.
There's more to indulge. Crank up the crisp Bose audio system and connect devices via Apple CarPlay and Android Auto. Charge wirelessly too. I'd like to have a proper tuning knob to go with volume, but the touchscreen is super intuitive with icons for audio, phone, and navigation. I liked the push-button gear selector and head-up display too. Safety is serious business given automatic emergency braking, lane keep assist, blind spot warning, and safety alert seat that buzzes the driver's perch in direction of danger.
Jetting to Dayton was no problem given the 3.6-liter V6 delivering 310 horsepower and 266 lb.-ft. of torque. I wouldn't complain if they added a couple of turbochargers, but Buicks are more about confident motoring than ripping rubber from tires. It's no GNX. Besides, routing that amount of power through a nearly imperceptible nine-speed transmission nets 17/25-MPG city/highway – downright frugal for a non-hybrid three-row crossover.
I especially appreciated the adaptive suspension with five-link rear set-up. No matter the road, the chassis absorbs whatever comes at it and stays controlled despite this being a pretty hefty high-riding mini-bus. Unlike a prestigious German crossover I recently tested that drunkenly wallowed through corners, the Enclave's adaptive suspension was superb. In Touring mode, it wafts down the Interstate, but click into Sport mode and it firms up corners and plants it off of bridges.
I couldn't resist photos in front of the museum where the Enclave glistened in the reflection of the building's stainless facade. The Enclave looks so at home with its tri-color badge hung on a wing of its own. It's pretty hard to upstage Raymond Lowey's iconic blue and white paint scheme on Air Force One, but GM's designers expertly styled this large three-row crossover with thin LED headlamps, 20" wheels, and even a hint of mid-century sweepspear in the side sculpting. Look close at the side vents to see three on each side, echoing historic portholes that count cylinders.
Back in the day, it was said Doctors bought Buicks instead of Cadillacs because they didn't want to look like they were getting rich off patients. They were cars with unquestioned luxury, but understated branding. The Enclave Avenir is that kind of car, but it comes with a luxury price. Enclave starts at $44,800, but came to $62,095 in Avenir trim. Competitors include the Lincoln Nautilus, Acura MDX, Mercedes-Benz GLE, and Jeep Grand Cherokee.
Storm Forward!
Send comments to Casey at [email protected]; follow him on YouTube @AutoCasey.
Likes
· Sleek styling
· Luxurious interior
· Adaptive suspension
Dislikes
· Marginal power
· No tuning knob
· Luxurious price
2024 Buick Enclave Avenir Seven-passenger, AWD Crossover
Powertrain: 3.6-liter V6, 9-spd
Output: 310hp/266 lb.-ft. torque
Suspension f/r: Elect Ind/Ind
Wheels f/r: 20"/20" alloy
Brakes f/r: disc/disc
Towing: 5,000 lbs
Fuel economy city/hwy: 17/25-MPG
Assembly: Lansing, MI
Base/As-tested price: $44,800/$62,095