Art On Thursday, Mixed Media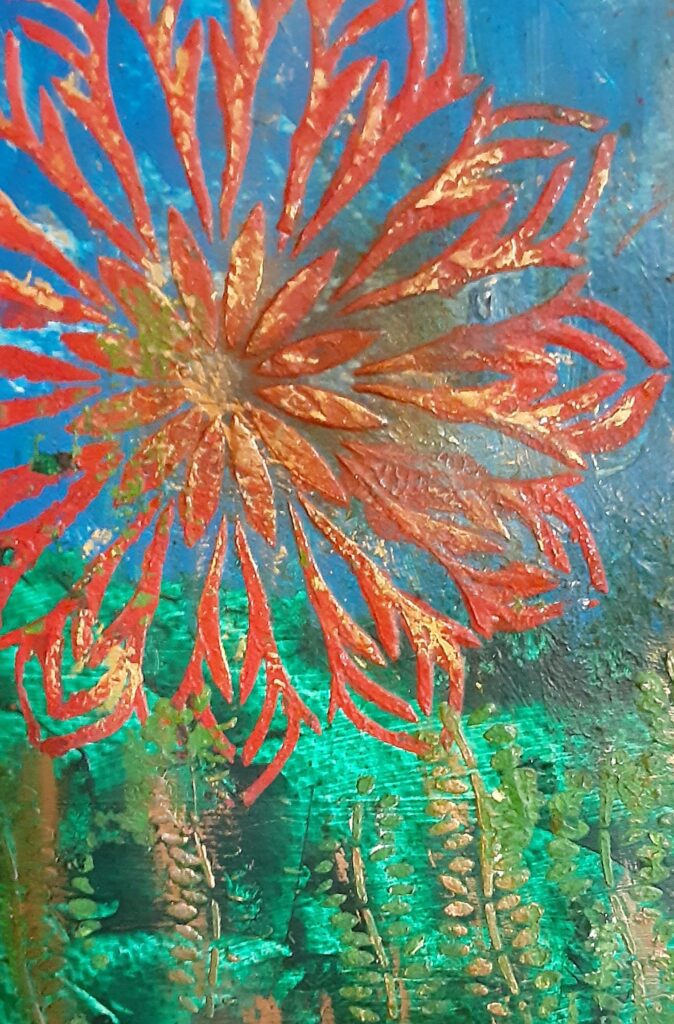 What is "mixed media"? Mixed Media describes art work in which more than one medium or material has been used.
This is an art form which involves combining different materials like ribbons, fabric, leaves, newspaper clippings, photographs, paints, inks, etc. to create a new art work. While it was a sporadic practice in antiquity, it became a fundamental part of modern art in the early 20th century, due to the efforts of artist like Picasso.
Come join artist Ellie Dieckmeyer for a fun class and make your own mixed media art piece. Instruction and supplies needed for students will be provided.
Class will be on Thursday, October 12th. Choose either an afternoon session (1-3 pm) or an evening session (6-8 pm). Class is open to anyone 12 years and older. Cost is $35. Classes meet at Athens Arts, 216 E. Main Street, Crawfordsville.
To reserve a spot for the October 12th class, stop by Athens Arts Thursdays and Fridays 10 am to 6 pm or on Saturday from 10 am to 2 pm or call 765.362.7455 during business hours to pay via credit card.
Come be pART of it!
Activities are made possible in part by The Arts Federation (TAF), a Regional Arts Partner, Indiana Arts Commission (IAC), a state agency, and the National Endowment for the Arts (NEA), a federal agency.