F.C. Tucker West Central Announces Their August Listing And Sales Leaders.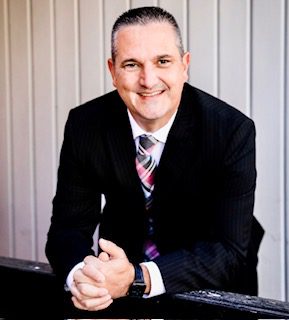 F.C. Tucker West Central is thrilled to announce its top-performing agents for the month of August, recognizing the exceptional dedication and expertise they bring to the real estate market in Montgomery County and surrounding counties.
Mark Casteel, celebrated as the Listing Leader, successfully listed a property valued at
$998,000. Mark's outstanding leadership experience is a testament to his commitment to the community. With 24 years of service with the Montgomery County Sheriff's Office, including eight years as the elected Sheriff, Mark has honed skills that make him an invaluable asset to his clients. Born and raised in Montgomery County, Mark's
deep-rooted connection to the community, combined with his dedication and advocacy, ensures that his clients receive the best service possible. Those interested in partnering with Mark can reach out at 765-307-8348 or visit his website at TalkToTucker.com/Mark.Casteel.
Panch Hoar, recognized as the Sales Leader, achieved an impressive feat by selling 5 properties, totaling $1,479,633. Panch's journey from Miami to Montgomery County has given him a unique perspective on the benefits of small-town living. Since obtaining his real estate license in 2010, Panch has navigated the highs and lows of the real estate market, offering unparalleled expertise to his clients. Fluent in both the intricacies of real estate and Spanish, Panch is dedicated to ensuring his clients' needs are met with utmost professionalism. To collaborate with Panch, individuals can reach out for his expert guidance on their real estate endeavors at TalkToTucker.com/Panch.Hoar or connect with him at 765-376-8988.
F.C. Tucker West Central extends its heartfelt congratulations to both Mark and Panch for their outstanding achievements. Their unwavering commitment to excellence continues to set the gold standard for real estate professionals in West Central Indiana.
F.C. Tucker West Central has been helping serve the real estate needs in west central Indiana for the last 17 years. The local real estate market is seeing a reduced number of homes for sale, if you have been thinking about selling now is a great time to contact your F.C. Tucker West Central REALTOR® for a free Comparative Market Analysis (CMA) on your home. F.C. Tucker West Central has offices in Crawfordsville and Covington. To buy or sell a home in our area, please call 765-362-4700 to speak with one of our 16 experienced realtors.