IIHS Finds Muscle Cars Rank Among Deadliest Vehicles, But Automotive Safety Is Not Always What It Appears
By Casey Williams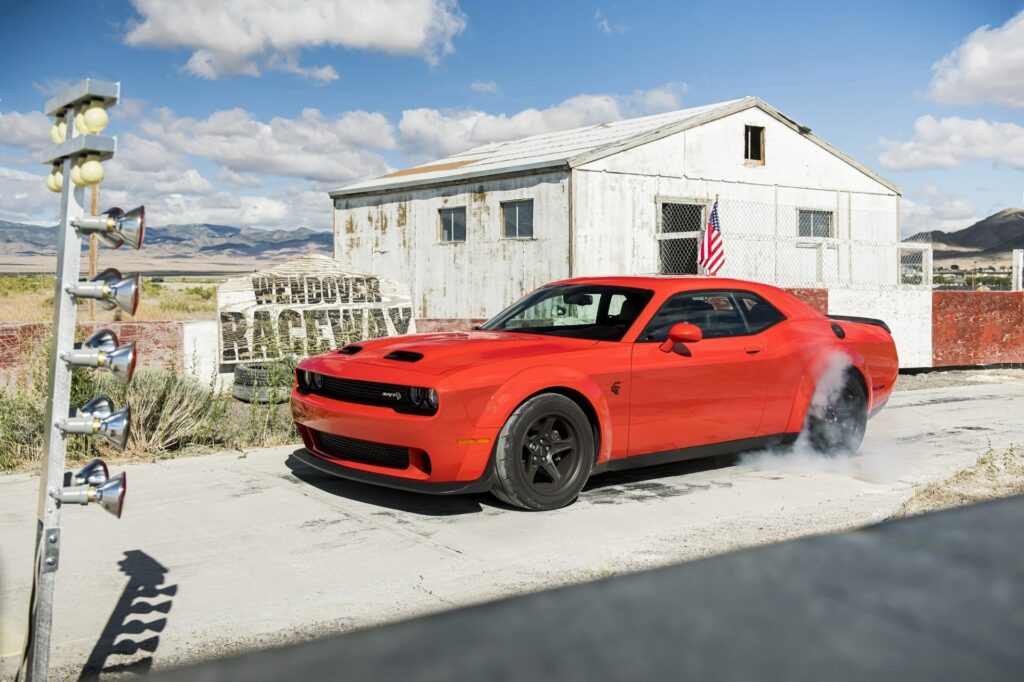 The Insurance Institute for Highway Safety, famous for their impact tests and accident research, recently found muscle cars to be among the deadliest vehicles. Six of the 21 vehicles with the highest driver death rates are variants of the Chevy Camaro, Dodge Challenger/Charger, and Ford Mustang. Eight others are small cars. Eighteen of the 23 vehicles with the lowest death rates are minivans, SUVs, or luxury vehicles.
***
Safety In Decision
"We typically find that smaller vehicles have high driver death rates because they don't provide as much protection, especially in crashes with larger, heavier SUVs and pickups," said IIHS President David Harkey. "The muscle cars on this list highlight that a vehicle's image and how it is marketed can also contribute to crash risk."
This is nothing Ralph Nader hasn't been telling us since he wrote "Unsafe at Any Speed" in the 1960s, so let's be clear: Human drivers contribute more to a car's statistical death rate than what's under the hood. Cars that go fast are bought with the intention of going fast, ending in a fast demise. However, that's not preordained.
I've driven all of models cited by IIHS. I once drove a Jeep Grand Cherokee Trackhawk and its supercharged Hellcat V8 to work in an ice storm. I also recently drove a Ford Mustang Bullitt two hours in pounding snow. Electronic throttles and traction systems allow these vehicles to be gentle when driven gently.
***
High-Tech Gear
Not long ago, a car only needed a good crash rating to get top safety scores. And, the IIHS did a great job of ramming vehicles into fixed barriers. These tests eventually embarrassed the worst into better engineering, so most cars on the road today perform well structurally to protect passengers.
But, vehicle safety goes beyond high-strength steel as driving a modern car is often a cacophony of beeps and blinks as cameras and sensors buzz seats, nudge steering wheels, and flash lights to get your attention.
Blind spot warnings, lane departure mitigation, and lane keep assist are great systems, but my favorites are rear cross path detection, automatic emergency braking, and rear child reminder. The last counts door openings or use motion sensors to prevent parents from leaving their kids in a hot car. Rear sensors keep drivers from backing into "things".
One of my latest favorites is automatic evasive steering, enabled by the new three-camera EyeSight system on the 2024 Subaru Crosstrek and Impreza. It detects obstacles in front, alert drivers, and if nobody responds, will take the initiative to steer around the object. This and similar systems have the potential to save lives.
***
Best and Rest
With IIHS tests and data crunched, vehicles with the lowest rates of driver deaths surface. Volvo, Mercedes-Benz, and Subaru to perform predictably well, but so do others.
The BMW X3, Lexus ES 350, Mercedes-Benz E-Class sedan, and Nissan Pathfinder top the list with 0 deaths per million registered vehicle years. Among other top performers are the Audi Q5, Volvo XC60/XC90, Subaru Outback/Ascent, Toyota Sienna/C-HR, Chevrolet Traverse, Honda Odyssey, BMW X5, and Acura RDX/MDX. GMC Canyon and Toyota Tacoma pickups also performed well.
And, the other end of the list? You might double-think the Mitsubishi Mirage, Hyundai Accent, Chevrolet Spark, Kia Rio, and Ford EcoSport – all subcompacts. And, those muscle cars are down there too.
IIHS data is only one point to consider when buying a new vehicle. High-performing crash structures, advanced safety systems, and the human purchasing them matter too. Almost all of today's vehicles can be driven safely…if driven safely.
Storm Forward!
-Send questions and comments to Casey at [email protected]; follow him on YouTube @AutoCasey.