JUMP Gives Back To The Community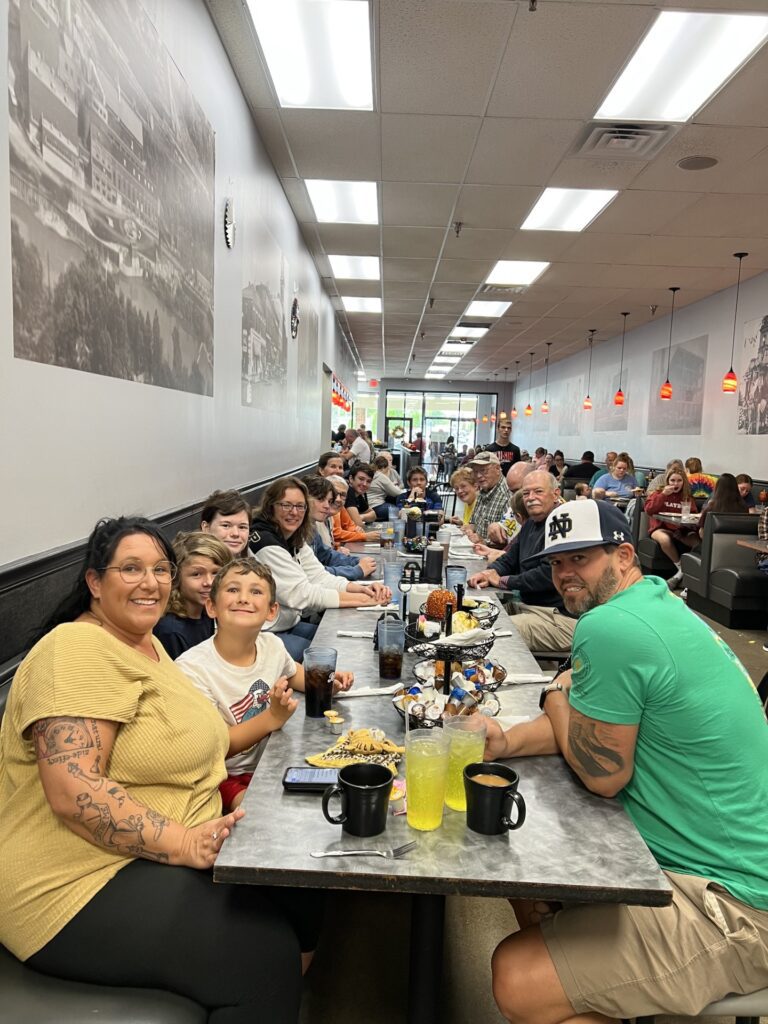 This past Saturday was the JUMP group event for September. The JUMP program consists of volunteers who mentor the youth in our community. They do one on one activities together on their own but this program also provides a group event each month at no cost to the mentors or the mentees.
This month 25 mentors and mentees met at the Breakfast Company in Crawfordsville for brunch, followed by some community service at the Animal Welfare League. After the brunch, some of the group met at the shelter and walked the dogs who are waiting to be adopted. "The Animal Welfare League can always use volunteers to come and walk the dogs at their shelter," stated Jill Hampton, JUMP Program Manager. "While these animals are waiting for their forever homes, they need love, attention as well as exercise. The trails are beautiful this time of year and the dogs certainly enjoy getting out of their kennels for a nice walk. The JUMP program not only tries to provide positive role models for children, but also tries to instill the importance of giving back."
As always, the JUMP program has kids waiting to be matched with an adult volunteer age 21 or older. To become a volunteer call 362-0694 ext. 102 or email [email protected]. To learn more about the Montgomery County Youth Service Bureau visit www.mcysb.org or visit their Facebook page at www.facebook.com/mcysb.
The Youth Service Bureau is a United Fund Partner Agency!