March 16, 1969, Wednesday, September, 13, 2023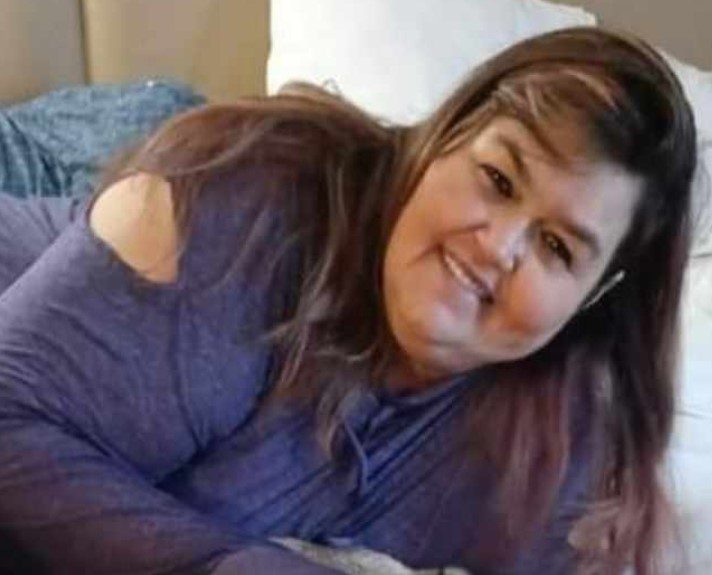 Michele Dee (Griffin) Wright, age 54, of Waveland, passed away on Wednesday, September 13, 2023 at Franciscan Health Indianapolis. She was born in Clinton on March 16, 1969 to Jess "Mike" Griffin and Lolanda Joy (Woody) Amen.
Michele graduated from Crawfordsville High School. She was a devoted mother to her children and loved spending time with her family. She enjoyed listening to music and singing. Michele strived to make people happy, she made sure when they left her house, they were feeling happy.
Michele is survived by her parents; two children, Natasha (Branden Monnett) Wright and Jericho (Amanda) Wright; sisters, Rhonda Griffin and Heather Griffin; nieces and nephews, Austin Wright, Jasmine Hayes, and Christopher Elliot; special family members, Judy and Roger Wright; special friends Cathy McDaniel and Jodell Robinson; and several other close friends.
Michele was preceded in death by her two sons, Jordan Bythwood and Shawn Griffin; and her Grandma and Grandpa Griffin.
There will be a visitation at Sanders Priebe Funeral Care, 315 S. Washington Street in Crawfordsville on Wednesday, September 20, 2023, from 2:00 pm until the time the funeral service at 3:00 pm. Sanders Priebe Funeral Care is entrusted with care.
In lieu of flowers, memorial donations may be given to Sanders Priebe Funeral Care to assist the family with funeral expenses. You may donate by clicking on the donation tab on Michele's obituary, or mail a donation to Sanders Priebe Funeral Care, 315 S. Washington Street, Crawfordsville, Indiana 47933. Share memories and condolences online at www.SandersFuneralCare.com