Wabash College Featured On U.S. News' Best Liberal Arts Colleges List
Wabash also cited for overall excellence, value, and social mobility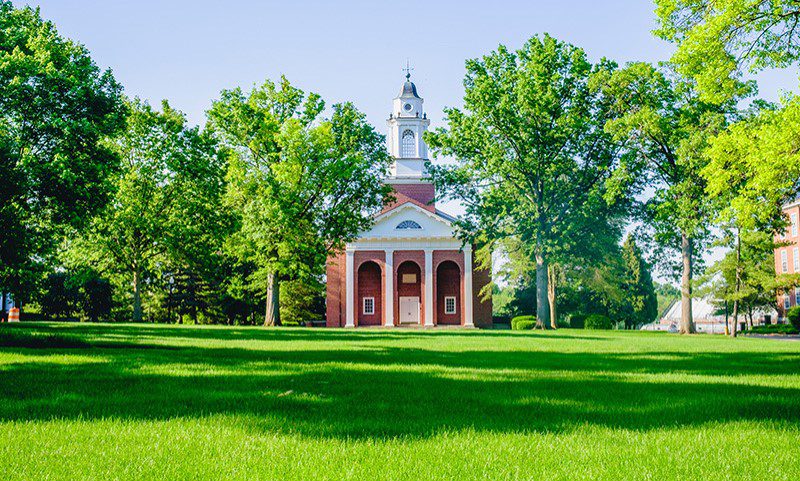 Wabash College continues to be ranked among the best national liberal arts colleges in the U.S. News & World Report's annual Best Colleges rankings, released Monday. Data was collected on more than 1,850 colleges and universities in the report.
"College guides like these help families get a sense of their options in higher education," said Wabash President Scott Feller. "But rankings are only the first step. Prospective students and their families need to visit campuses, meet with admissions and financial aid staffs, attend classes, and get an overall sense of an institution's values, commitment to students, and overall value."
Wabash is tied for 59th among national liberal arts colleges, ranking the College in the top-third nationwide. Wabash was ranked 28th nationally by U.S. News as a Best Value School, a measure of both academic quality and cost, which was the highest value ranking for any school in Indiana.
Additionally, the College was listed among Top Performers on Social Mobility, identifying Wabash as a college that is "more successful than others at advancing social mobility by enrolling and graduating large proportions of disadvantaged students awarded with Pell Grants."
"The recognition of Wabash's outstanding academic quality is a reflection of our excellent faculty and our strong academic programs," said Todd McDorman, Dean of the College and Professor of Rhetoric. "It is gratifying to see our academic quality held up as exemplary in conjunction with the value proposition Wabash presents. Wabash's status as a Top Performer on Social Mobility reflects the success of our innovative programming for traditionally underserved students and attests to the transformative impact of a Wabash education."
The U.S. News rankings are based on a weighted breakdown of the following criteria: graduation rates and performance (37%), peer assessments (20%), faculty salaries (8%), financial resources (8%), first-year retention rates (5%), borrower debt (5%), earning potential vs. a high school diploma (5%), standardized tests (5%), student-faculty ratio (4%), and full-time faculty (3%).
These rankings continue a strong rankings season for Wabash where the school was ranked in 40% of The Princeton Review's 50 rankings lists, each identifying the top 25 colleges nationally (of the 389 profiled) in those specific categories. The College had 10 top-10 rankings, including No. 1 nationally in professor accessibility, No. 2 for career services and professor quality, No. 3 for best campus newspaper, and most active student government, and No. 5 for best financial aid.