November 5, 1946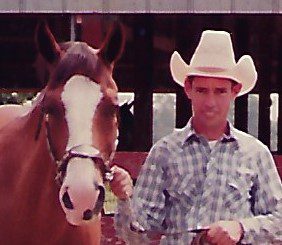 Roger V. Wallace of Crawfordsville, formally of Wallace, passed away at the Lane House Nursing Home in Crawfordsville. He was 76 years old. Roger was born to Elizabeth Howard Wallace and James Ira Wallace on November 5, 1946.
He attended Hillsboro and Wallace schools. He worked for the meat processing plant in Wallace for 18 years and Hester Paving Co. Roger was a hard worker and was a member of the Quarter Horse Association. He loved showing his horse, Sally and winning many trophies and blue ribbons.
He is survived by his sister, Shirley Wilson of Mace and many friends, nieces, and nephews.
He was preceded in death by his parents; two brothers, Virgile and David Wallace; and three half-brothers, Joe, Jr, Ike Sloap.
Cremation was chosen. He will be laid to rest at Wallace Lutheran Cemetery on Monday, October 9, 2023 at 2:00 pm. Sanders Priebe Funeral Care is entrusted with care. Share memories and condolences online at www.SandersFuneralCare.com.