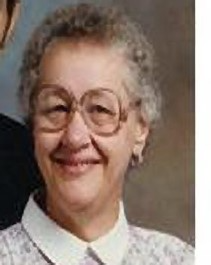 June 20, 1933 – Dec. 18, 2021
Ernestine Sue Frey, Yuma, Ariz., passed away on Saturday, Dec. 18, 2021 at Banner University Hospital, Phoenix, Ariz. from complications of a fall. She was 88.
Born June 20, 1933, Crawfordsville, she was the daughter of Charles and Georgia Fry.
She was a graduate of Crawfordsville High School in Indiana.
Survivors include her daughter, Amy Chapman; son, Charles (Donna) Frey of Yuma, Ariz.; sister, Sandra Turner of Crawfordsville, Ind.; and several grandchildren and great grandchildren.
She was preceded in death by her parents; sisters, Joyce (Bob) Dennis of Freeport, Ill.; Betty Proctor of Lafayette, Ind.; Nancy; and brother, Charles (Mary) Fry of Eaton Rapids, Mich.
In the care of Johnson Mortuary & Desert Lawn Memorial Park. No services are scheduled at this time.