Nov. 14, 1961 – Jan. 6, 2022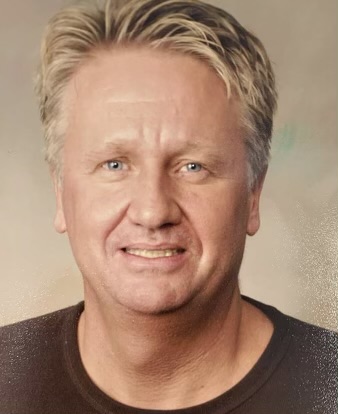 Curtis Edward Allen, 60, passed away of natural causes on Jan. 6, 2022 at his home in North Port, Fla.
Curt was born on Nov. 14, 1961, in Crawfordsville, Ind. to Cliston (Eddie) and Marilyn Seybold Allen.
Mr. Allen was a 1980 graduate of Southmont High School and a 1984 Magna Cum Laude graduate of MacMurray College in Jacksonville, Ill. where he played basketball. He was the Academic Athlete of the Year in 1983 and 1984. He married Debbie Jones Allen of New Market, IN on May 24, 1986.
Before starting his career as a basketball coach, Mr. Allen worked at the Colorado Springs Olympic Training Center, the Indianapolis Colts and the Pan American Games.
After his family, basketball was Mr. Allen's passion. He was a Graduate Assistant Basketball Coach at Western Illinois University. An Assistant Basketball Coach under Head Coach Mac Petty at Wabash College. Head Basketball Coach at North Montgomery High School, where in 1999, they won their first Sectional Title since 1984. After moving to Florida, he taught at North Port High School, where he was Head Basketball Coach 2007-2013, with over 100 career wins. He was inducted to the North Port Athletic Hall of Fame in 2021. Along with his family, Mr. Allen leaves behind many beloved players, students and friends.
As everyone who loves Mr. Allen knows, one of his claims to fame was playing his part in in the movie "Hoosiers" on the opposing Dugger Bulldogs team. The Kenny Chesney song "Coach" is the perfect embodiment of who Mr. Allen was and how he will always be remembered.
Survivors include his wife; parents, Cliston (Eddie) and Marilyn Seybold Allen; brother and sisters, Brad (Linda) Allen, Cindy (John) Roberts, Pam (Terry) Stephens, Sally (Brian) Delks and Kelly (Mike) Cain, all of Crawfordsville; father-in-Law, Royce (Marsha) Jones; mother-in-Law, Sue Jones; sister-in-Law, Nancy Leonard (Mike Zeller); and nephews and nieces, Chadd (Misty) Cassida, Candice Cassida Cox, Heidi (Marc) Bonwell, Brandon (Stephanie) Allen, Megan (Jeremy) Shaw, Haley Roberts Beach, Casey (Rebekah) Delks, Tyler (Haley) Delks, Micah (Larissa) Delks, Whitney (Clayton) Muller, Chloie (Trevor) Storms, Abraham Cain, Corbin (Morgan) Leonard and Ethan (Macie) Leonard.
Visitation will be from 10 a.m. to 1 p.m. Friday at Burkhart Funeral Home, Crawfordsville. Services will begin at 1 p.m., after which he will be laid to rest at Oak Hill Cemetery South.
Online condolences may be made at www.BurkhartFH.com.