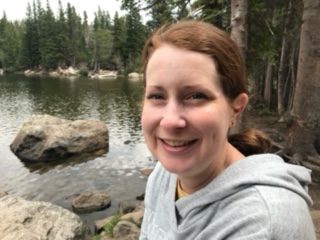 May 2, 1984 – Jan. 22, 2022
Karyn Fowler Moody, 37, Crawfordsville (formally of Pittsboro) arrived home with our Savior on Jan. 22, 2022.
She was born May 2, 1984, in Danville, Ind. Karyn is the daughter of Steven and Cheryl Fowler of Brownsburg, IN.
Mrs. Moody was active in 4H and enjoyed showing her horse in high school. She also was a member of the Civil Air Patrol where she won multiple titles as a member of a military color guard. She graduated from Vincennes University with a degree in Outdoor Recreation Leadership. Soon after graduation she met her future husband Isaac Moody. They were married on March 18th, 2006. Together they had three children Ziva, Lydia and Ezra. They attended Rock Point church where they were active members.
Survivors include her husband Isaac, her daughters, Ziva and Lydia; her son, Ezra; her parents, Steve and Cheryl Fowler; her sister, Mia (Eric) Bley and their children, Ella and Micah; her brother, Brett (Katie) Fowler and their children, Annalise, Emilia and Madeleine; her grandmother, Virginia Fowler; her husband's parents, Adam and Lucy Moody; her husband's sister, Rachel (Chad) Hassler and their son, Oliver; and her husband's grandmothers, Sue Moody and Shirley O'Neal.
The final arrangements are being handled by Hunt and Son Funeral Home. Interment will be at Indian Creek Cemetery. Donations can be made to Wind River Ranch, 5770 Highway 7, Estes Park, CO 80517, a ministry in Colorado that blessed the Moody family tremendously over the years.
A visitation is scheduled from 4 -7 p.m. on Wednesday, Jan. 26 at Rock Point Church. A brief, additional viewing time is scheduled on Thursday, Jan. 27 at 1 p.m. followed by a service at 2:30 p.m. at Rock Point Church. The graveside service will be attended by family.
Online condolences and memories may be shared at www.huntandson.com