Hear ye, hear ye, Fruits #6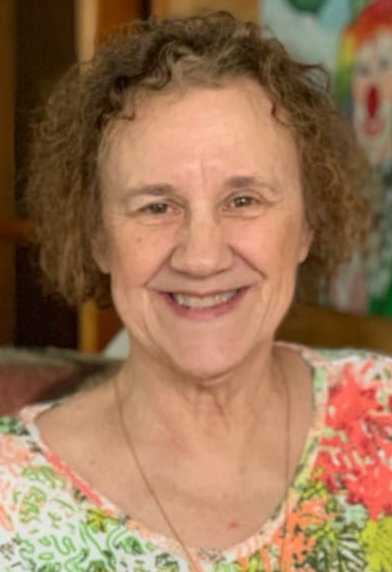 John S. Fruits was John George (Alamo George) and Catherine Stonebraker's sixth child and is the subject of this week's article. Born in Butler County, Ohio on 11 March 1818 a few years later, he came to Montgomery County with his parents and brothers and sisters. Here, he grew to manhood. He followed in Alamo George's footsteps, farming in Ripley Township plus he spent a few years in Jackson Township next door in Fountain County. In the 1878 MoCo Atlas, a John (fairly positive it is this one) has a sawmill and steam mill besides 300 acres of land. He is next to William, his brother, with 160 acres and a brick yard. The Fruits' School was on William's land and you'll hear more about him and hopefully the school in the tenth Fruits' installment!
Have always thought that the S in John S. Fruits' name probably stood for Stonebraker but could easily be incorrect and it be Samuel, a name that came through later in several of his brothers and sister's children. At any rate, he named his first child for his father, George Fruits. You would wonder again on the naming if his middle initial K was for his mother's maiden name Keys but it stands for Keith, it seems. George K. farmed in the Alamo area, as well. Buried in Waynetown, he was 73 and married a younger gal, Rhoda Shafer, when he was 42. They parented five children: Omer, Ida, Lydia, Jesse and Effie. George was not a member of any particular church but regularly attended one in Alamo. He was a Mason for 43 years. The obituary of George K. Fruits said this about him: "Mr. Fruits was one of the most beloved citizens of this community. He was a good man in every respect!" Pretty great epitaph.
John S. and Rebecca Keys were married three days before Valentine's Day in 1845. To my knowledge, it was John's first walk down the aisle, whereas she had been married briefly to Hiram Albertson before his passing as on some of her children's various documents she is listed as Rebecca Albertson – seeming to be her maiden name, so it sure could steer someone down a wrong family tree without knowing about the first husband. No children with him, I don't believe!
George K. was followed by Lydia Ann Fruits born 13 March 1848 who died at age 11, on 16 November 1859, buried McCormick-Fruits-Snyder Cemetery in Ripley Township. She should have been entered in the 1860 census mortality schedule, but alas she was missed. Their parents are there as well, on the same stone but loved the way Kim and Roger H took the photo.
Charles –was not even 33 years old at his death (also buried in McCormick-Fruits-Snyder cemetery with his little sister) born 21 April 1851 died 24 Feb 1884. His father lost several in such a short period of time. Charles was married to Manda Brawley, born in Indiana and was just two months older than Charles. They had two children, John William and Alonzo James. She remarried John Day and had two other children, Charles and Edith and their family moved to Missouri (at least according to FindAGrave).
Noah is the last child from this marriage, born 16 Dec 1852 in the same home where he would later pass away (22 March 1933). Just a week before his 22nd birthday, he married Susan Le"Nora"Lewis. The Ridge Farm United Brethren Church near Waynetown was where he was an active member. His children were: Merrit, Delmar K., Fred E., Charles M., Lewis N. (died young) and only daughter, Grace who went off to Kansas where she passed away at age 33 as the flu epidemic was subsiding. She was returned to rest with her parents in the Waynetown Masonic Cemetery.
Rebecca Keys was John's first wife. Rebecca (Ann) Keys was his second. They were cousins. Rebecca #1 was the daughter of William and Lydia (Thomas) Keys. Both of her parents were also long livers, mother at about 75 and father 89, but daughter Rebecca not so much. She died 29 Oct 1876 at a reasonable 64. Family lore notes that on her death bed, Rebecca begged John to marry her cousin, Rebecca Ann (daughter of Joe and Amanda Sparks Keys). She died on 29 June 1877 at age 63. Rebecca Ann was 45 years old and they had no children, yet Rebecca #1 likely felt her cousin would take care of him, and perhaps she did! He lived to be 76 years old, passing on the 10th day of April, 1884 and Rebecca Ann lived until late 1903, buried in Frankfort, Indiana (Bunnell Cemetery with their parents) next to her long-time widowed sister, Rachel Keys Ostler, another of the eight Keys children. Well, I'll say this: Hear ye' hear ye' – the Rebecca Keys girls must have been amazing ladies since Alamo George and Catherine (Stonebraker) Fruits' sixth child John S. married the two of 'em!
Karen Zach is the editor of Montgomery Memories, our monthly magazine all about Montgomery County. Her column, Around the County, appears each Thursday in The Paper of Montgomery County. You can reach her at [email protected]