October 10, 1931 – May 19, 2022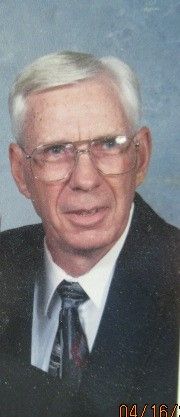 Robert E. Homburg, 90, of Linden, IN passed away at The Springs in Lafayette, IN Thursday May 19, 2022.
He was born in Terre Haute, IN October 10, 1931, the son of the late George and Amelia (Drear) Homburg and was a graduate of Terre Haute Wiley High School.
Mr. Homburg served in the U. S. Army during the Korean War. He married Margaret Elizabeth Stafford May 31, 1968. He was a member of the American Legion of Crawfordsville, IN; the Elks Lodge of Crawfordsville and enjoyed playing golf. Mr. Homburg formerly owned Advanced Business Equipment in Lafayette, IN and the Homburg Liquor Store in Linden, IN.
Survivors include his daughter Karen Lucas Galvin of Lebanon, IN; three grandchildren Matthew R. (Dawn) Galvin of Lafayette, IN, Roxanne E. (Bobby) Garland of Lebanon, IN and Damon R. French of West Lafayette, IN; and nine great-grandchildren.
He was preceded in death by his wife Margaret on October 13, 201; daughter Linda French; two brothers; and four sisters.
Friends may call at the Hahn-Groeber Funeral Home, Linden, IN from 1 p.m. until the funeral service, which is scheduled for 2:30 p.m., Fr. Anthony Rowland officiating. The interment service is scheduled to be held at 4 p.m. in Oak Hill Cemetery, Lebanon, IN. Hahn-Groeber Funeral Home of Linden, IN is honored to serve the Homburg family.
Please leave memories and condolences at www.hahngroeberfuneralhome.com