Roberta Kay (Harwood) Haffner Dowell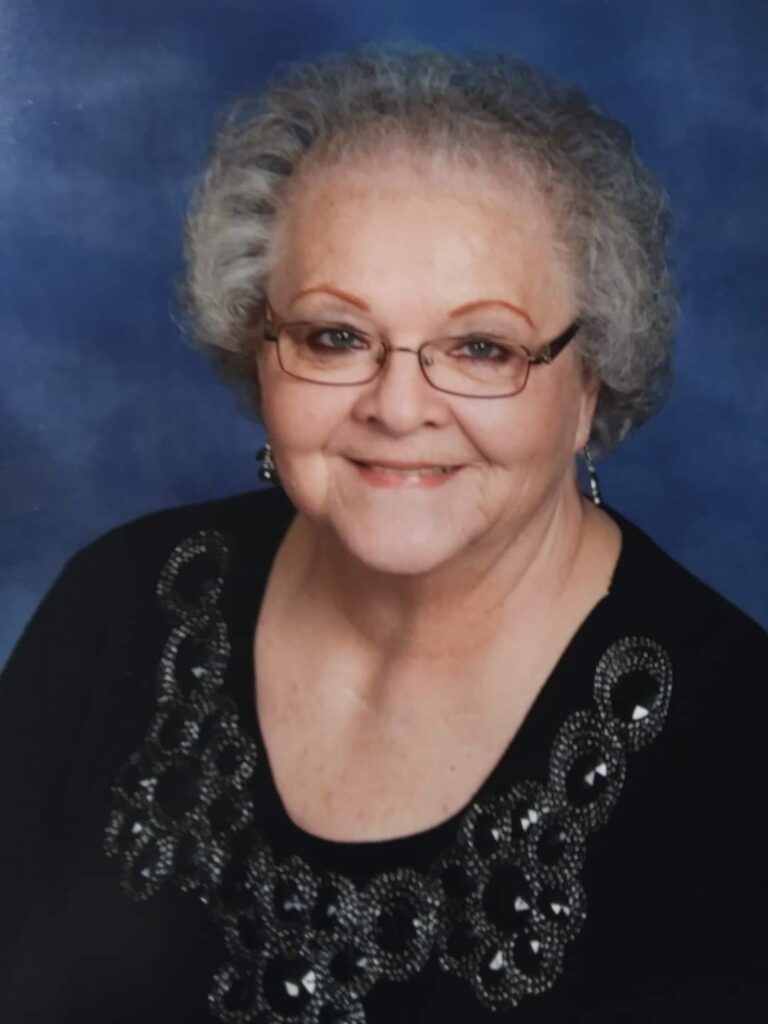 April 27, 1944 – March 23, 2023
Roberta Kay (Harwood) Haffner Dowell, age 78, of Crawfordsville went to be with her Lord and Savior on March 23, 2023 surrounded by her family. She was born on April 27, 1944 to the late Robert and Alberta (Sanders) Harwood.
Roberta graduated from Crawfordsville High School in 1962. She married Larry Dean Haffner on Feb. 11, 1962, he preceded her in death on Feb. 6, 1995. She later married Delbert Ray Dowell on July 18, 1998, he preceded her in death on Aug. 27, 2016. Roberta attended House of James Beauty College and Lafayette Beauty Academy. While working as a cosmetologist, she received a Bachelors Degree in Education from Purdue University. She received a Masters Degree in Education from Indiana Wesleyan University. She retired from Crawfordsville Schools where she was a teacher for the GED Cara Program of Montgomery County.
Roberta was an immense believer in education. During her time working for the GED Cara Program, she contributed her knowledge and skills to help make the program into what it is today.
She enjoyed reading, bunco, camping, painting, traveling, and mushroom hunting. One of her favorite places she traveled was Vegas. She enjoyed collecting Angels and Mallard Ducks and was a member of Woodland Heights Christian Church. The thing that Roberta loved most was spending time with her family, especially her grandbabies.
She is survived by two daughters, Roxana Kay Morgan and Vorina Lee "Pebbles" McDonald (Brian Claycomb); three grandchildren, Kelly McDonald(Chris Walbert), Courtney Welliver, Larry Bean; three stepchildren, Joshua (Molly) Dowell, Tiara (Jay) VanLue, Israel (Jenna Page) Dowell; and several other grandchildren, great-grandchildren, great-great-grandchildren, nieces and nephews.
She was preceded in death by her parents; her husbands, Larry and Delbert; her sister, Sandra Lucille Andrews; and a granddaughter Lindsay Roxanne Haffner.
There will be a visitation at Sanders Priebe Funeral Care, 315 S. Washington Street in Crawfordsville on Wednesday, March 29, 2023 from 11 p.m. until the time of funeral service at 2 p.m. Burial will follow at Waynetown Masonic Cemetery. In lieu of flowers memorial donations may be given to the GED Cara program of Montgomery County. Share memories and condolences online at www.SandersFuneralCare.com