A Heartwarming Comedy Comes To MDT!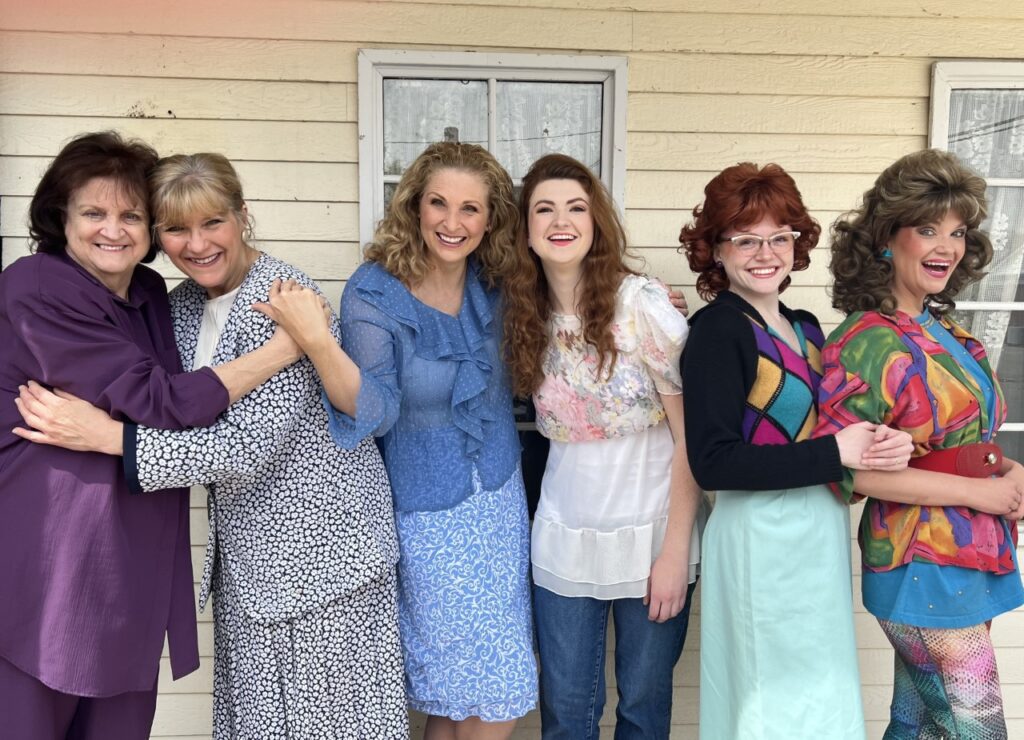 Myers Dinner Theatre is excited to continue their 2023 Main Stage season a classic comedic drama as we present Steel Magnolias. This heart-warming and funny bone-tickling show will open on Friday, May 5th, with seating for dinner at 6:00 p.m. ET and the meal at 6:30. This play, directed by Dion Stover, will run through Saturday, June 3rd.
Truvy's salon is Chinquapin, Louisiana's go-to place for a beauty fix with a hearty side of gossip. Along with her overeager assistant Annelle, Truvy pampers her small-town clients with hairdos, manicures and all kinds of unsolicited advice. Anybody who's anybody is a regular: There's the doting M'Lynn and her soon-to-be-married daughter Shelby, the moody Ouiser and the well-to-do widow Clairee. Through witty banter and wisecracks, this hodgepodge group of women form friendships as strong as steel, which they are forced to lean on when tragedy strikes.
This dramatic comedy will feature MDT alumni in the all-female cast. The show will feature Rebecca Lea Evans as Truvy, DRae Beller as Annelle, Teresa Ross as Clairee, Annie Heartney as Shelby, Denise Jaeckel Copeland as M'Lynn, and Donna Schulte as Ouiser.
Steel Magnolia opens Friday, May 5th and runs through Saturday, June 3rd, with weekday matinee seating for meals at 11:30 a.m. and curtain at 1:30 p.m. Friday and Saturday evening performances will have seating for meals at 6:00 p.m. with curtain at 8 p.m. Saturday and Sunday matinees will have seating for meals at noon and curtain at 2:00 p.m. Tickets may be purchased by phone at 765-798-4902, ext. 2, or by visiting the MDT website at www.myersdt.com.
Performance dates vary, so consult the online calendar for show dates and times. Theatre prices are $49.50 for dinner and theatre, $37 for students (ages 4-18), and show-only for $35. Prices do not include taxes, handling fees or gratuity for waitstaff. Season tickets, group pricing, and bus parking are also available. Myers Dinner Theatre is located at 108 Water St Hillsboro and is handicap accessible.