Harrietta Georgia "H.B" Bacon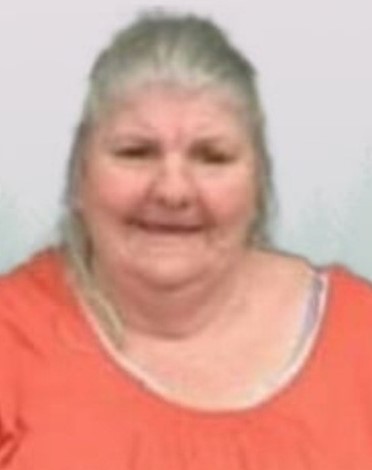 April 14, 1945 – Jan. 3, 2022
Harrietta Georgia "H.B" Bacon, 76, Crawfordsville, passed away on Monday, Jan. 3, 2022 at Franciscan Health Lafayette.
She was born in Walnut Ridge, Arkansas on April 14, 1945 to the late Harry Ray & Ethel Irene (Kelley) Clark.
She graduated from Turkey Run High School and was a homemaker and loving mother and grandma. She loved Bingo and tried playing every day. She was a great cook and loved to bake, enjoyed gardening, and her grandbabies and great grandbabies were her entire world. She was married to James Bacon, who preceded her in death in 2000.
Survivors include a daughter, Tracy Clark; a son, Billy Clark; four siblings, Melba (Lloyd) Riddle, Jack Clark, Jim (Brigitte) Clark and Dick (Terri) Clark; three grandchildren, Tamra (Matt) Gullion, Daniel (Kristen) Kahler, Allison (Brett) Williams; 16 great-grandchildren, Savannah, Jasmine, Markus, Nathan, Christopher, Hunter, Cambri, Lilian, Adaline, Isaac, Lindsay, Cassie, Amanda, Shea, Miles and Baby Ember; several nieces and nephews; children she considered as her own, Jennifer (Michael) Cook and Joseph Sanders; and grandchildren she considered as her own, Denver, Hunter, Nevada, Cody and Shyann Boyer.
She was preceded in death by parents; her husband, James Bacon; a daughter, Judy Clark; a brother, Tom Clark; sister-in-law, Jane Clark; and a niece, Susie Clark.
Cremation was chosen with a private family viewing. A memorial service is planned for her and her daughter Judy Clark at the Spirit of Life Ministries, 505 W State Street, in Kingman on Saturday, Jan. 29, 2022 from 1 p.m. till the time of the memorial service 3 p.m., with Pastor Steve Crum officiating. The service will be recorded and can be viewed on their obituary pages at www.sandersfuneralcare.com. Sanders Funeral Care entrusted with care. Share memories and condolences online at www.sandersfuneralcare.com.