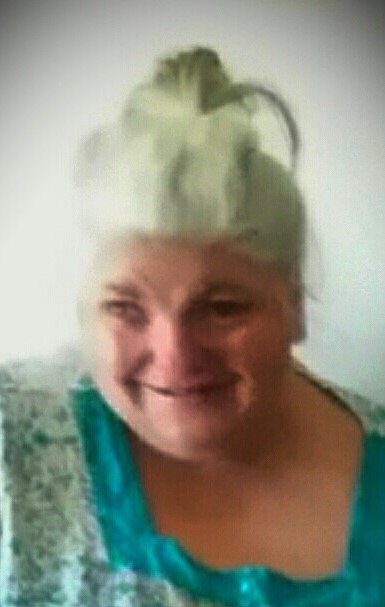 Dec. 19, 1965 – Dec. 27, 2021
Judy Kay Clark, 56, Crawfordsville, passed away on Monday, Dec. 27, 2021 at Franciscan Health Lafayette.
She was born in Clinton, Ind. on Dec. 19, 1965 to Charles Sanders & Harrietta Georgia (Clark) Bacon.
She graduated from Covington High School in 1985 and she lived her life taking care of other people. She loved watching Cubs baseball and was one of their biggest fans, loved watching the Colts, play bingo, loved trivia games and loved spending time with her family.
Survivors include her father, Charles Sanders; two sisters, Tracy Clark and Jennifer (Michael) Cook; two brothers, Billy Clark and Joseph Sanders; aunts and uncles, Melba (Lloyd) Riddle, Jack Clark, Jim (Brigitte) Clark and Dick (Terri) Clark; nieces and nephews, Tamra (Matt) Gullion, Daniel (Kristen) Kahler, Allison (Brett) Williams, and Denver, Hunter, Nevada, Cody and Shyann Boyer; great nieces and nephews, Savannah, Jasmine, Markus, Nathan, Christopher, Hunter, Cambri, Lilian, Adaline, Isaac, Lindsay, Cassie, Amanda, Shea, Miles and Ember; and many cousins.
She was preceded in death by her mother, Harrietta Bacon; grandparents, Harry and Ethel Clark; uncle, Tom Clark; aunt, Jane Clark; her favorite cousin, Susie Clark, and several other cousins.
Cremation was chosen with a private family viewing. A memorial service is planned for her and her mother, Harrietta Bacon, at the Spirit of Life Ministries, 505 W State Street, in Kingman on Saturday, Jan. 29, 2022 from 1 p.m. till the time of the memorial service 3 p.m., with Pastor Steve Crum officiating. The service will be recorded and can be viewed on their obituary pages at www.sandersfuneralcare.com. Sanders Funeral Care entrusted with care. Share memories and condolences online at www.sandersfuneralcare.com.