Kenneth George Kirkpatrick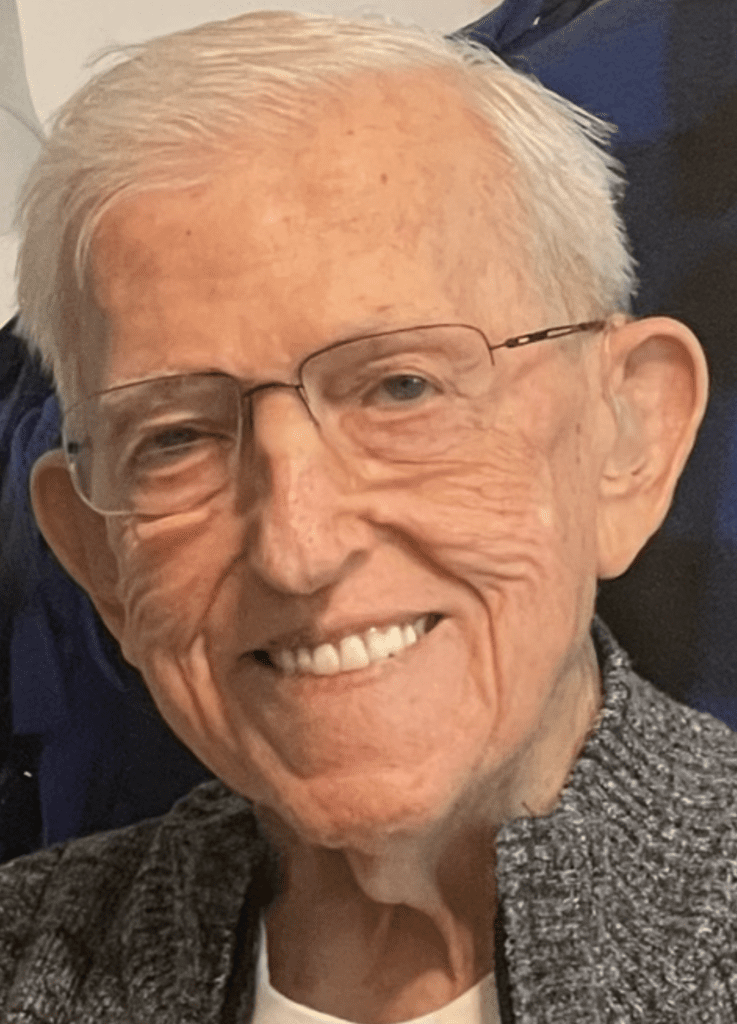 Feb. 7, 1933 – Dec. 30, 2021
Kenneth George Kirkpatrick, 88, Lafayette, passed away at 2:43 p.m. Thursday, Dec. 30, 2021 in IU Health Arnett Hospital. He had been in failing health the past year.
Mr. Kirkpatrick was born on the family farm in the rural Wingate/Newtown communities Feb. 7, 1933 to the late George Marshall and Ada Bonnie Magdelena Counts Kirkpatrick.
He was a graduate of Richland Township High School in Newtown with the class of 1951. Following graduation he worked on the family farm until he was inducted into the US Army, where he served from July 1953 – April 1955, serving in Japan and Korea, where he was assigned to SCARWAF as a Unit Supply Specialist. He was a 39 year employee of Tipmont REMC. He began working in the office, then as a 'groundsman', moving up to a 'lineman' and retired as a dispatcher.
He married Barbara Jane Sattler in the Newtown Methodist Church, Nov. 30, 1962 and she survives. He and Barbara lived in Linden for 33 years and moved to Lafayette, January 2000. He bowled with the Tipmont REMC Bowling League, enjoyed playing cards, genealogy, history and family. He was a member of American Legion Post 11 and attended St. James Lutheran Church.
Survivors include his wife, Barbara; daughter; Carolyn Kay Dance of Indianapolis; son, James Michael Kirkpatrick of Anaheim, Calif.; sister-in-law, Jill M. Kirkpatrick of Veedersburg; and many nieces, nephews and cousins.
He was preceded in death by his parents; first wife, Janet Lee Hershberger Kirkpatrick, who passed shortly after giving birth to Karen Sue Kirkpatrick, who did not survive; son, David Lee Kirkpatrick; two sisters, Cleo M. Longden and Imogene Butler; and brother, Robert E. Kirkpatrick.
Visitation hours are scheduled 1 p.m. – 3 p.m. Thursday, Jan. 6, 2022 at Family and Friends Funeral Home of Wingate, with funeral services immediately following at 3 p.m., with Rev. Peter Heckert officiating. Burial will follow in Meharry Cemetery. Military graveside honors by American Legion Post 11. Memorial contributions may be directed to the American Diabetes Foundation. To sign the guest book or leave a condolence visit www.familyandfriendsfh.com. The service will be live streamed on the Family and Friends Funeral Home Facebook page.